Zanzibar brings to mind clear blue waters, coral reefs and idyllic days in the sun while sandy beaches and beach hotels stretch out on either side as beautiful Masai stroll by. This is the memory of Nungwi beach during the daytime. Daytime memories also include an excursion to a nearby island to enjoy a seafood beach picnic, snorkeling among what seemed like mountains of coral reefs while seas of tropical fish swam about. Nungwi beach was also famed for its new moon parties where locals and tourists alike came together to dance the night away.

Travelling by road to Stone Town, we move into a much more modest world than the beach clad beaches would have you believe was possible. The Islamic influence still holds sway in the town which strictly observes the annual Ramadan period.
While you consider the Islamic influence, take some time to acknowledge the fact that Stone Town is a UNESCO heritage site and the evidence of why this is so is all around. The buildings with their arched doorways, intricately designed woodwork and narrow streets filled with pedestrians and cyclist ensure that you engage yourself at a slower pace that the bustling city you may have come to visit from.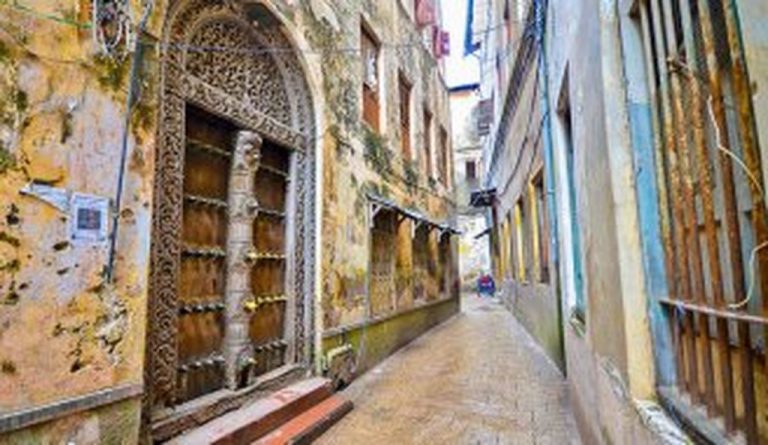 Along with the architecture, the Islamic influence on the Zanzibar archipelago is one of slavery, as evidenced by the remnants of the last open air slave market which was openly operational until 1873. Slaves bought at the market were initially exported to Arabic nations. However in the 1820's some of these slaves began to be engaged in the farming of cloves for the burgeoning world spice trade. The spice agriculture and trade were responsible for Zanzibar gaining the nickname Spice Island.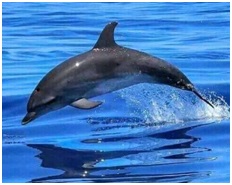 The flip side of slavery was the resultant opulence in which the Arabic slave traders lived. This can be seen in the Palace Museum, for Zanzibar was the headquarters of the Omari Empire.
Among the many historic buildings, you will find is Ngome Kongwe, the Arab Fort which was originally built by the Portuguese after they occupied Zanzibar. It has since been used as a church, a jail house and even a ladies tennis club!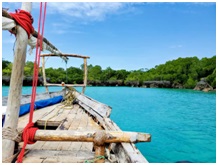 Taking a dhow boat ride on these calm waters reminds us that the dhow was the means of travel that allowed indigenous entrepreneurship to flourish in East Africa, especially among the niche markets that Arabs and Europeans could not access. While contemplating the ocean, you can swim with dolphins, observe endangered monkeys in the mangrove forest and enjoy the sun set in the west, into the ocean off the eastern coast of Tanzania.
With such beauty, so much history, all located on one geographic area, it is no wonder that Zanzibar is favorite island destination.